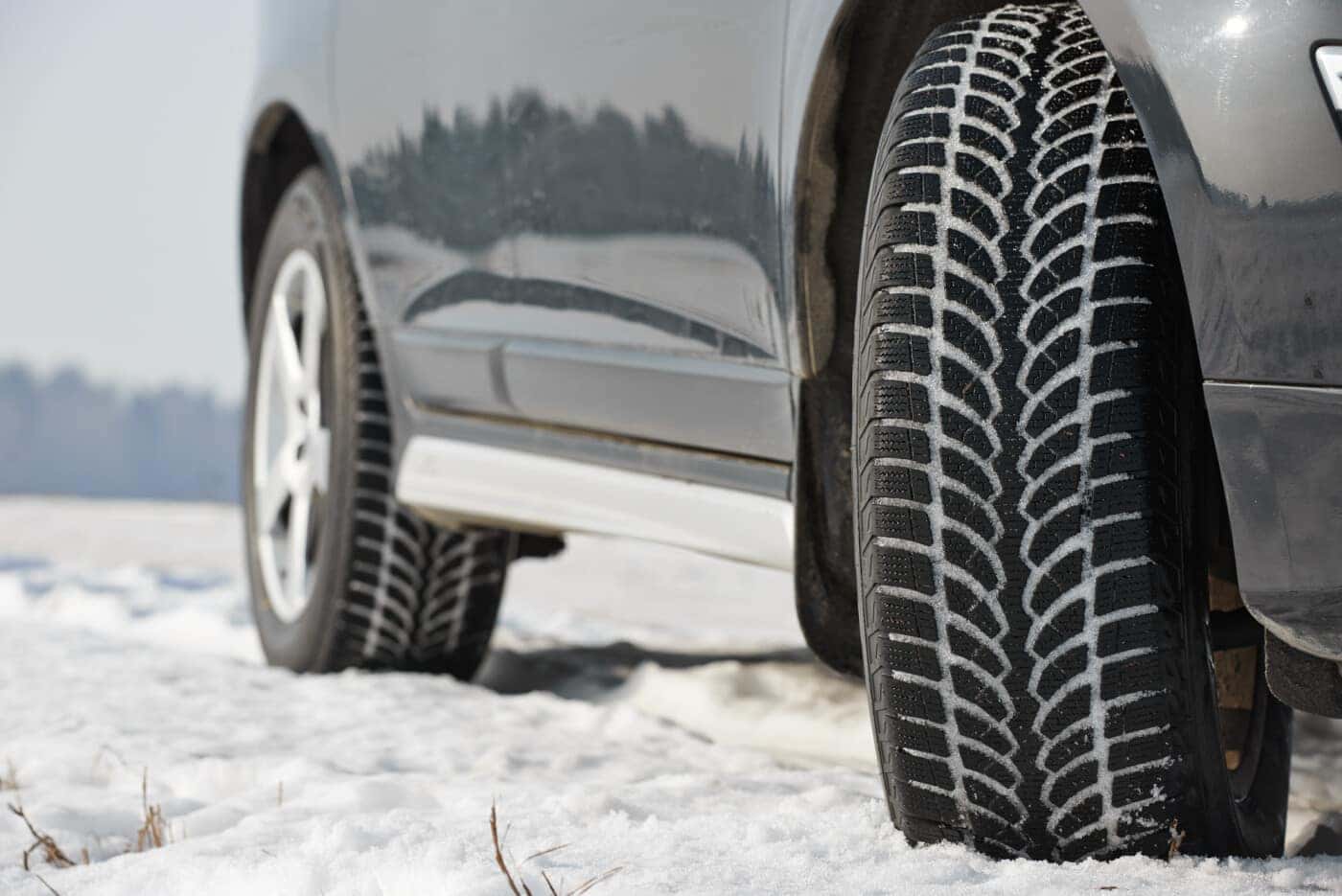 All-Wheel Drive vs. 4-Wheel Drive
Chevy offers a wide variety of vehicles that run on both all-wheel drive (AWD) and four-wheel drive (4WD) drivetrains. Our AWD vehicles include the Chevy Trailblazer and Equinox, while our 4WD vehicles include the Suburban and the Tahoe. They may sound similar – after all, a vehicle only has four wheels! – but AWD and 4WD have a few important differences that you should know before picking between the two. Which drivetrain is better for your driving needs in Bloomington? The team at Suburban Chevrolet has everything you need to know on the difference between AWD and 4WD in the guide below!
What is All-Wheel Drive?
All-wheel drive directs torque from the engine to all four wheels, on the front and rear axles, via differentials. A vehicle can have one of a few different types of AWD systems, including full-time and part-time AWD. Full-time AWD directs torque to the front and rear axles all the time, while part-time AWD monitors road conditions to decide when to send torque only to the front axle. AWD is typically found on vehicles with unibody frames.
What is Four-Wheel Drive?
Four-wheel drive also sends power to the front and rear axles, but it differs from AWD in that it's able to direct specific amounts of power between the left and right wheels. This makes them a better choice for drivers who are looking to off-road at the highest level, or take their vehicle through hazardous road conditions and weather in Minnetonka and beyond. This makes 4WD most commonly found on trucks and heavy-duty vehicles.
The Difference Between AWD and 4WD: Which is Better?
There's no one answer to whether AWD or 4WD is better-it depends entirely on your driving needs. If you're looking for a bit of extra traction when bad weather causes the roads to get slippery, you should be fine with an AWD vehicle. If you're planning on putting your vehicle through some serious off-roading or taking it through extremely rugged conditions, then 4WD is a better choice.
Find Your Next AWD or 4WD Ride at Suburban Chevrolet
If you have any questions about the difference between AWD and 4WD, don't hesitate to contact our office! You can also reach out for more information about our lineup of new and pre-owned Chevy vehicles. And if you want to see how one of our AWD or 4WD models handles on the Hopkins roads, contact us or stop by our dealership to get behind the wheel and set up a test drive.
More from Suburban Chevrolet
Trading in a car is a great way to get two jobs done at once: It's by far the fastest and easiest way to sell a car you're no longer driving in Bloomington, plus it's an easy way to obtain money for the down payment on your next vehicle. Not sure how to trade…

Looking for maximum towing power on Bloomington streets that can handle the Minnesota winter with safety and ease? Then take a look at the heavy-duty 2022 Chevy Silverado towing capacity. Topping out at 18,500 pounds when you choose the diesel engine option, the 2022 Chevy Silverado towing capacity is just what your jobsite needs,…

There's a good reason that the Chevrolet Silverado is a mainstay of job sites and Bloomington roads alike, and that's because this powerhouse has a rock-solid reputation for quality. So, just how much can a Chevy Silverado 1500 tow? When properly equipped, you can reach the full 2022 Chevrolet Silverado 1500 towing capacity maximumof…